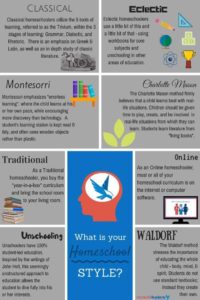 Unschooling is a method of homeschooling. We didn't set out to be unschoolers, it just kind of happened. We use to consider ourselves eclectic homeschoolers. We kind of still are, but we mostly unschool.
Unschool doesn't mean lazy parenting or uneducated children. Its un- institutionalized education. It's child led, passion driven hands on learning. It's unconventional education. It's how most people learn best.
Critics often ask "but how will they learn" as if worksheets and tests are effective for all children to learn.
I like to ask "how will they learn what?" What specifically are you curious how they will learn? Math? Addition, subtraction, multiplication and division are learned young. My not quite two year old knows that if you have two cookies and you give him one, you still have one more to give him. By age 5 most children can do division and multiplication. They probably don't have it memorized like we are trained to do in 3rd and 4th grade but they understand the process. Just handing out pizza on pizza night is a math lesson. 5 pizzas, 40 slices, 12 people…. Earning and managing their own money is a great way to earn math. Math lessons are everywhere. Can't do algebra? Sure you can. Just don't call it algebra. Call it "how many gallons of gas can I get for $20". Same principle, just not as intimidating.
What about grammar? Reading FB daily I can assure you most people aren't well versed in grammar and very few can diagram a sentence. I know my blog isn't going to get an A in any college class, nor is that my goal. I write like I talk. My children can write coherent sentences. They learn this mostly by conversing, and of course reading. Reading and conversing are two of the best ways to expand your vocabulary. I could give out lists and make them write definitions but we kind of enjoy the "what does that word mean" or even better, the looking it up. And with googles audio definition options we have less mispronounced words that heavy readers tend to have.
Ever notice in 13 years of schooling, science seems to be a repeat of the same lessons and it's rarely what you want to learn about? There is so much to cover, from space, to biology, botany, forensics, physics, earth science, chemistry etc. how do you isolate what you teach from each subject and what you don't? What is necessary and what is not?
Same with history. Do you start with Adam and Eve and work your way up till today? Do you cover just your geographical area? Focus on certain people? If a student never learns about the Xia dynasty are they uneducated? Whose version of history do we teach? I'm sure WW2 lessons in Japan look a bit different than the WW2 lessons in Poland. Of course schools here teach the version of history that shows us in the most favorable light, but it doesn't mean it's correct.
There is so much knowledge to be leaned and we don't feel it should be scheduled or compartmentalized. It should be met with enthusiasm and curiosity. Not force fed. I like the metaphor that industrial education is often about as effective as throwing marshmallows at the children's heads. We have trained the mind to absorb and retain as much information it can just long enough to pass the test. It's not learned. It's temporarily memorized. Thank goodness us old people have google.
So what about college? Most high school graduates aren't prepared for college. Freshman year of college has become a crash course in basic math, English, history… in a child led passion driven environment, a child who wants to attend college has the opportunity to prepare themselves for that next step. Most unschoolers who seek college do well. And yes, some don't, but that is no different than traditional homeschoolers, or students who come from an institutionalized background.
We enjoy the intimate lifestyle we have chosen for our family. We have a blessed opportunity to do so many things as a family, including learn with and from each other.
If you could have custom designed your education, what would it have looked like?
Loading Likes...