Last night I went out on my porch and realized there was a truck parked on a paticular spot on the road that gives you a direct view of our cabin. I don't know how long he was sitting there before I saw him, but he sat there a good while after I took his photo. I was trying to figure out exactly what he was doing and when he drove off I went to the road to get some identifying information. Not because I'm crazy and paranoid and this is a public road anyone can travel on, but because this was suspicious activity and he was on a private road with his phone pointed at my property. And because people have done this before. One of my older sons met up with me, he had been at the laundry line and confirmed the guy in the truck had been photographing.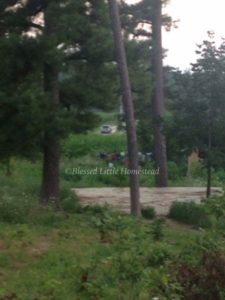 The guy in the truck is Kyle Johnston. Kyle Johnston is friends with Mark Biggs,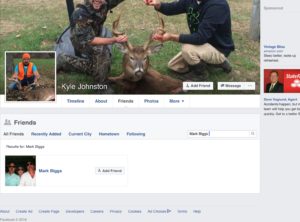 you might remember Mark from this little post.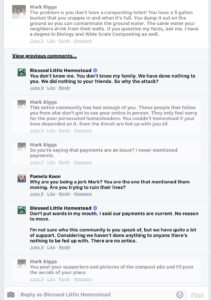 He's also friends with Al Wilson, you all know Al.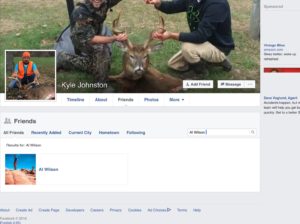 He is also associated with the tabloid blogger Sally Davis. About a month ago Kyle Johnston, Mark Biggs, Sally Davis and Lisa Luthi and friends were driving by my home taking photographs of my children catching fireflies in the yard. (I have a crappy cell phone photo of this I need to locate) They came back after dark driving around on their gators and drinking. Of course miss Sally has said she has no problem letting everyone know who she is, except this particular night, she was pretty tight lipped. She assumed Joe would know who she was. She's a celebrity in her own mind and my husband doesn't give a shit who she is. You can hear the audio here .You can hear how violent and intimidating my husband is. Even knowing these people are stalking and photographing and defaming our family online and in real life, he's calm and pleasant.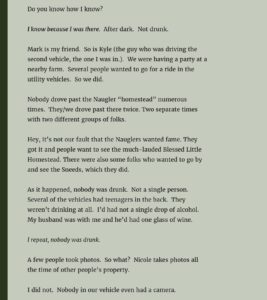 So to add more names to this little escapade, Kyle Johnston is also friends with Jeremy Hinton. The idiot from the health department who is obsessed with our poop.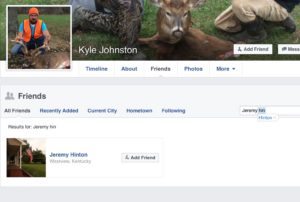 I am not sure why Kyle Johnston was sitting on the road in his truck facing the cabin taking photos. I don't know what they think they will accomplish, but if they don't want me to blog about them I suppose they should leave me alone.

But see, they  are convinced they have some say or control over us.  They feel they have some duty to harass and stalk us until we either leave or conform.
I will continue to record, document and expose the behaviors of this little gang. This isn't just a little Facebook tiff, this isn't a matter of me getting off the Internet. This is flat out harassment and intimidation. And it only empowers us to continue on our path, with or without the approval of public opinion.
I do want to make one thing clear. The trolls are not welcome at my salon. I don't care if they're coming to ask for advertising or to get their dog groomed or whatever other reason they have to walking to my salon it's invalid.  I'm not gonna meet you for lunch to negotiate my life.  If you seek to make amends you may contact my husband and make arrangements to meet him at the homestead.
We had court on Tuesday where the county attorney request did Jeremy Hinton to get something from Ron Sneed in writing.  Wednesday Mr. Sneed was fiddling around his pond, I'm not sure what he was doing, but I hope he has enough sense not to try to plant evidence, because we are documenting everything. I am working on a separate post for that.  But I don't have near the amount of time that the tabloid blogger has, So it will probably be a few more days (or longer) before I get that finished.
Loading Likes...