One of the most ridiculous statements directed at us is "how can you be off grid and still have Facebook/blog?
I guess I never corralated being off grid with social media. I think one part is that people automatically assume that if you are off grid you just don't have electricity and live like the Amish. That's not what off grid means.
Off grid doesn't mean the rejection of electricity or technology. We just aren't reliant on "The grid". The grid is the system of public utilities connected into, well, a grid. You don't have to live in the woods to be off grid either. You can take the home you have and make it off grid.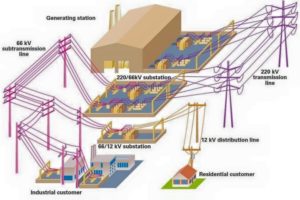 We power our house, with solar and gas. Because we have minimalized our electrical needs, we are able to maintain, with a small solar panel system, and a generator. If you have more needs, well, bigger system.
We have wood and propane for cooking and heating water. We haul and collect water. We have minimal electrical products, no appliances. Solar panels power those and the generator backs up on cloudy days or when we use extra owner such as power tools. We use an extra insulated cooler for the few items that need it. We wash our laundry at the laundromat. It's cheaper and more ecological. We can run one large washer there as oppose to 5-7 small home loads.
Going off grid was the first step in reducing our families overhead and simplifying our life. It was not nearly as hard to make the lifestyle change, and not everyone has to make a lifestyle change. As I said, any home can be off grid, you just have to get a system in place to support it.
Loading Likes...