I finally launched my blog project this week. It's to give those who were victimized by CPS a voice. And it's not just those abused by the system, but those who the system failed.
A Voice For Our Families
https://avoiceforourfamilies.wordpress.com/
It was just a day old before it was copied by the trolls. They made their own FB page. And claimed it as their idea.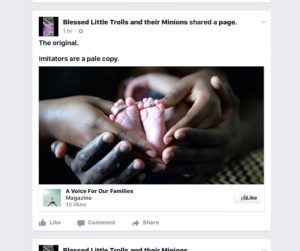 Who cares right. Whatever. I have the URLs. So people can find our page easier
https://www.facebook.com/avoiceforourfamilies/
http://www.avoiceforourfamilies.com
But here's what gets me. They just won't leave well enough alone.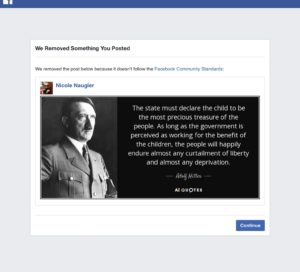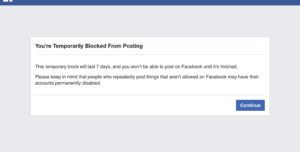 Yep, they took my photo down. It's a quote, a powerful one. Hitler used the children to achieve many of his goals. The state, the government of the United States and the States themselves use the plight of the children to erode your liberties. It's why I used it. I don't support Hitler. I'm not a racist or anti Semite. I oppose slaves but I still use the $1 bill with George Washington on it.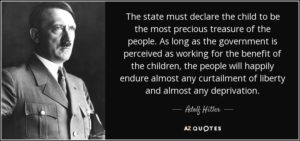 But this is why FB took my cover photo down. Annoying and uninteresting. Didn't know that was an option. I've reported credible threats of violence, harassment and bullying. Even copyright infringements. FB said no can do, these posts are cool.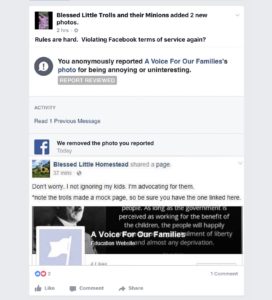 But this, this is annoying and uninteresting. I'm not even sure how to respond.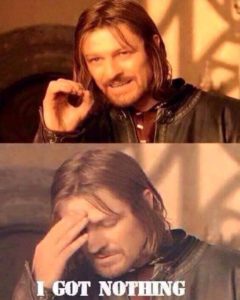 I will not be able to update the FB page till next Monday, but I will be posting new blogs on the WordPress site. If you have one to share email [email protected]
Loading Likes...