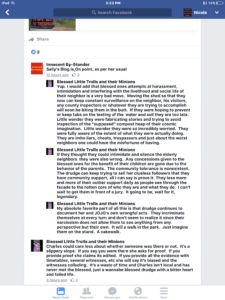 I'm am highly concerned for my families safety. The lengths these people are going to to cause my family harm are unfathomable. For the most part I will be making posts here on my blog only, and with minimal info until this issue is resolved. I have no idea what these people are up to. The authorities won't act, so please stop suggesting I get them involved. They did nothing when I recorded the neighbor hitting our van, they did nothing when the neighbor told my 5 year old he would shoot anyone who crossed the property line, they did nothing when I reported the drunk drivers. They did nothing when documented threats of violence were made against me.
If you have been harassed by these people ( they have contacted my clients, family members and supporters) please pm the FB page or email blessedlittlehomestead @ yahoo.com.
Lisa Luthi is the person who runs the Blessed Trolls FB page. She's a retired Kentucky attorney. Sally Davis writes the blog. Sally and Lisa are friends with Joyce Webster. Joyce is the clerk at the Breckinridge County Sherrifs Office. She's also the Good Sheriff Todd Pate's mother in law. (Yes the same mother in law he said he was going to kill that night he was pulled over for drunk driving) and no, I have no idea what happened with those charges. I just know the good sherrif got his job back after a few weeks in rehab.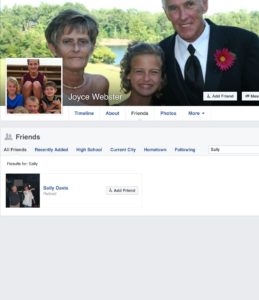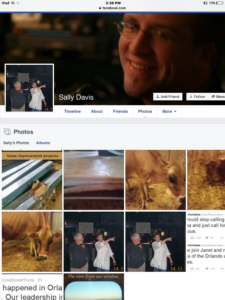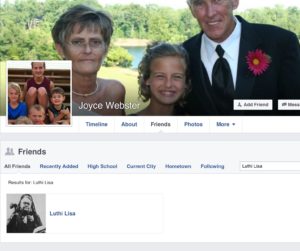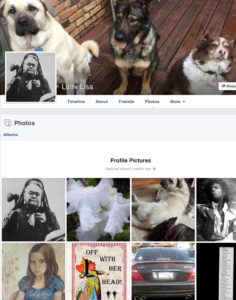 Draw you own conclusions…..
Loading Likes...