On The Homestead
It's been a mild winter and I'm happy with that. We did get a few inches of snow this week and the children loved it. It was an icy snow so it wasn't good for building but great for sledding. The littles keep asking the older children to grab them icicles from the roof. They also think it's fun to bring in snow, melt it and drink it. Its more fun than just getting water from the water jugs 😉 we count that as preschool science lol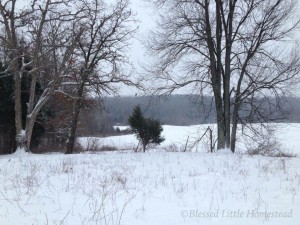 Mosiah has been a chatterbug. He's generally been quiet and hasn't been much for talking. He's been getting frustrated he isn't able to communicate as well as he would like. His vocabulary has exploded and its adorable when he uses two-three syllable words. He gets so excited when we understand him. I had some gumdrops and was teaching him colors, and yellow was the only one he would say. I was thinking maybe he was saying yellow meaning candy. But a few days later I was sorting beads and he picked up some yellow ones and said "yellow" and handed them to me. Lucas has been having fun with math. He asks me to play the counting game. For example ask "what's 2+4" and he uses his hands to show me and yells out the number. He's memorized most of the number combinations now. He loves to count. He was very helpful sorting beads last week! Gabriel is growing like a weed. He loves attention. He has the best belly laugh.
There's not much going on right now, but we have a few projects lined up. I'm really anxious for spring. This time of year we read, play games, watch movies. Pixels was one of my favorites.
Our Adventures 
Winter offers beautiful photo opportunities. This is at the end of our road. It's a tricky spot because it's on a bend, but on a clear day when the corn is plowed (like this time of year) it's safe to stop, this day we only had a brief window before traffic came, but I loved the sky colors.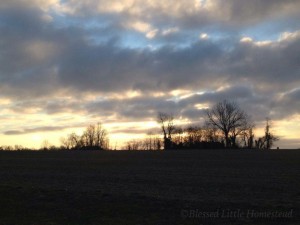 As I said last week Abigail has been learning to groom. She did these feet back in November and has been trimming feet since. It's trickier than it looks. But she is comfortable with the scissors and holds them properly. I will continue to share her progress. (Before and after feet)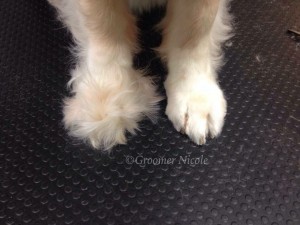 Gabriel loves to watch me groom.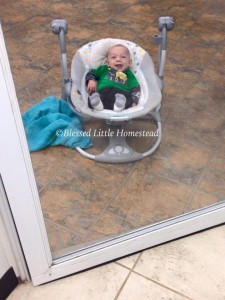 We have bows and ties for pets and people. We also sell our extra bow making supplies if you are a DIYer.
Check out our salon store
Check out our FB page as well.
Www.facebook.com/blessedlittlegroomingcompany
Loading Likes...