On The Homestead ? 
Last week I posted a photo of a project Zachary was working on last week, this is the final project. A nice solid bench for the reception area at the salon. Jacob worked on this one, with the younger boys. The old bench will be much better for its purpose. Quinten is looking to get more into metal work and Joe and the other boys are doing more wood working projects. We are almost done with the shop projects and house projects so now they can focus on projects to sell and making time to build them.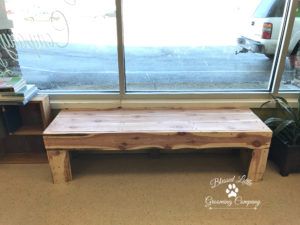 We are also working on getting some raised beds for the garden going. We will have a small greenhouse to start some seeds and get ready for cool weather plants next month. I know how moody march can be so we are extra cautious of planting. We lost a lot of seeds last year thanks to second winter and third winter.
Joe has been better about taking photos. He loves his job, toddler jungle gym. It's always evolving and making changes and adaptations to your schedule means you have to be flexible. He's got a good routine going right now and of course that will change once the weather changes.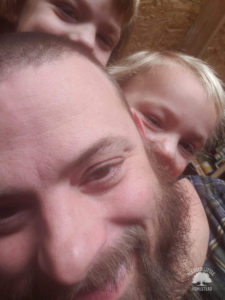 Balancing 9 children ages 3-16 and having two adult sons working with you on the homestead requires good management.
We love this table. Gabriel has all his necessary items on hand.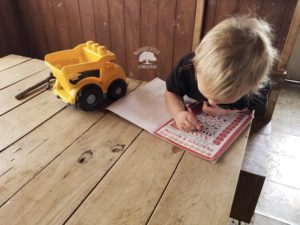 Our Adventures ?
It was too cold to leave the house let alone go on any adventures. We had single digits several days this last week. Even the lock on the shop front door had frost on the inside!
We have some holiday goodies at the salon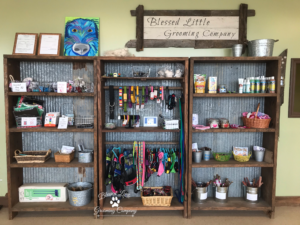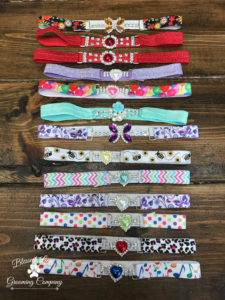 I'll be adding these to the Etsy store
Weekly Wrap Up 
                          ???25 years ???
This week Joe and I celebrated 25 years together. Our story has always had a lot of twists and turns and trials since the beginning. We had short break ups and seperations early on, but we always ended back together as we were just meant to be. The last 4 years have been the hardest for us. The CPS/ Family Courts are extremely trying on a couple. Many cases the courts will manipulate a couple to separate. While that wasn't a main tactic in our case the pure stress of it all was difficult. I talked about the stress of an open court case on the children, it also takes a toll on the couple. Especially in cases like ours. It was all so unnecessary. The loss of William was even harder, and compounded the trauma. I've read about couples who became distant after a loss of a child, regardless of age. I don't know if we are just that strong or just that stubborn or maybe a combination of both. My husband isn't perfect but he's perfect for me. He loves me and adores me and supports me in everything I do. He can make me laugh no matter how angry or hurt I may be. I am extremely grateful for us ?

We kept saying we wanted to do something extra special to mark 25 years but in the end we just kept it simple. I was working on my last client of the day and mentioned I was waiting for my husband to show for our dinner date. She asked where we planed to go and I said "we will probably suggest a few different places and end up going where we always go." So when my husband showed up he asked me "so do you know where you want to go?" I said I didn't have any place in mind. He said "ok cause I figured we'd just go to the Mexican restaurant". ? They have the best food there and we always have left overs to bring home for whoever is still awake and hungry.  Joe tries a new dish each time and got a sampler plate and instead of my usual I ordered a nacho plate and it was delicious. We had this for dessert.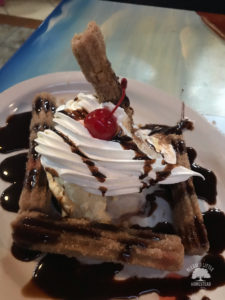 Our family still has a lot of healing to do. In time.
Photography ?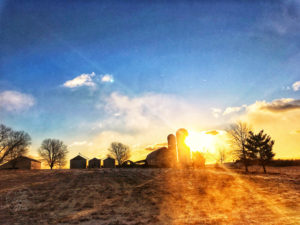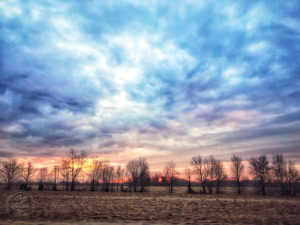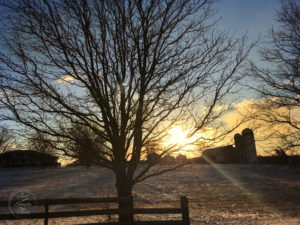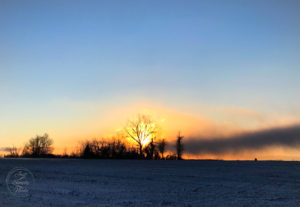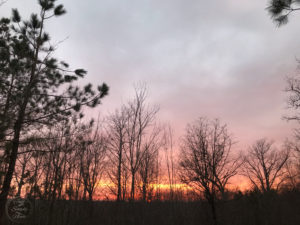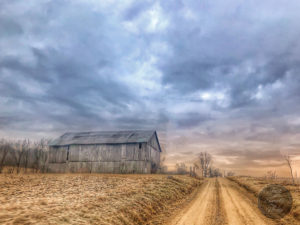 Snapshots ?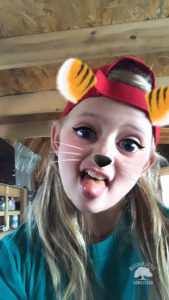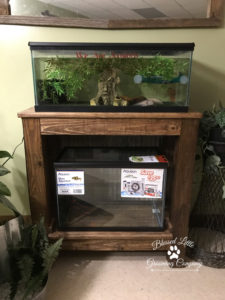 Its official. We have a male and female Axolotl. So I'm setting up a separate tank. I'm putting slate in this one.
Loading Likes...