We had planned to make a public announcement at a later time, but one thing I keep forgetting is how some people just don't understand personal boundaries and respecting ones privacy. Just because we share aspects of our lives does not give anyone the right to decide what and when we share.
Earlier this year Jacob began dating a young lady from work. They took to each other rather quickly and began spending a lot of time together. Jacob told us he was quite serious about her. We told him we supported his decisions. He's always told us he wanted to find a wife who would Homestead with him. Someone who wanted a family. Someone who shared his values. Jacob is an amazing young man and will make a great father and husband.
Jacob and Faith have decided to get married and start their own family. They have their own cabin on the property and are expecting their first child next summer. They plan to be legally married next month when Jacob turns 18. They plan to have ceremony for family and friends in the spring.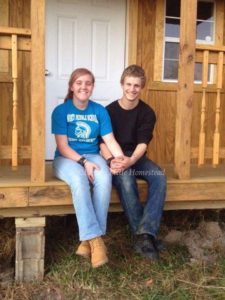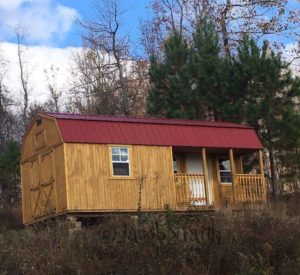 I will ask those who have no sense of personal boundaries to leave Faith and Jacob be. I've already witnessed some horrible behavior and it's sad I have to even ask people to do so. The fact her private personal photos were shared to those disgusting pages by someone who claims to be a friend just shows how pathetic these people are.
Jacob and Faith are in charge of their family. They both have close, loving, strong families and they will do well raising their own. We support them in their decisions, even if we might not agree. There have been comments about her being forced to homebirth, or insinuations that things are done by force here. Jacob and Faith will decide these things on their own. If she chooses a homebirth that is strictly up to her. That is not a decision anyone can make for another. If she chooses a hospital or birthing center birth, we will support that as well.
All of our children love Faith. Mosiah was enthralled by her for quite some time and would just sit from afar and stare. Now she is like part of the family and fits in well. She and Abigail get along great, Abigail likes having another female around.
We are excited for them. Lots of new things happening. I will update as they feel comfortable sharing. I know some will be critical of their relationship. I will ask you keep those things to yourself. I was 17 when Joe and I first got pregnant after only dating for a month or so. While we had a bit of a rough start, and different circumstances,  nearly 23 years later we are still happily married.
Faith did want to make a public comment
When I first met Jacob is was love at first sight. His smile, laugh, personality, it all makes me fall more and more in love with him every day! When we first started dating I didn't know about his homestead life or his family but over the past two months of getting to really know him and meeting his family they are amazing! They love me like one of their own and they support me in any life decision! Over the time of learning how they live and what they do made me fall madly in love with them And how they live and it makes me want to be a big part in it all! Me and Jacob are now happily engaged with a child on the way and couldn't be more happier! We recently bought our own cabin and will be buying a wood stove for the winter! Jacob and I  plan on furthering our future on the homestead and making the best life possible for us and our child! ~Faith
We are excited for Jacob and Faith as they are excited and happy about their decisions. This was a decision they made, not a mistake and not an accident.
Loading Likes...