On The Homestead 
The cold weather makes homestead work suck, thankfully we don't have any deadlines and can work at our own pace. Jacob has been leading the projects here, kind of the homestead foreman. Jacob and Abigail will be spearheading the garden this year. Jacob has also taken an interest in woodworking and Quinten is taking an opportunity to learn more metal fabrication. are using the front portion of the property for the garden and woodworking shed, using further back for the cabins and such. We are preparing some area to move the cabin back more and build a playground and sitting/flower garden area around William … this has to wait till the ground dries up, IF it ever dries up.
This section was planned for a playground area, there was a huge walnut tree that had a tire swing on it. Last summer we lost our hickory tree in a storm. So now it's a staging area as we plan out the layout. The ground will be tilled and corn and potatoes will probably go here.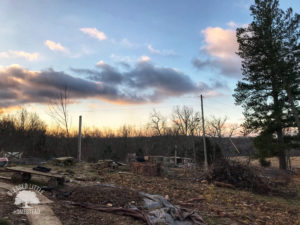 Our Adventures
I decided to anchor my flag better. I was trying to figure out how to set it up and stableize it and this is what I came up with.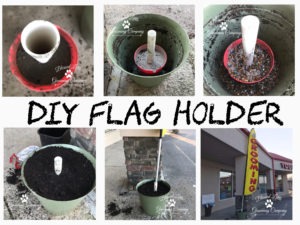 On The Menu
Some thick and hearty cold weather meals
Large Family Life
We still have some finishing touches to put on the cabin, but it's pretty cozy as is. I know people have come up with some wild ideas of how life in a tiny home might be, and some people just think anything besides what they do is wrong, but we don't care. It's not for everyone but nothing is.
When we had a huge home and lots of beds my children still piled on the living room floor with their blankets and pillows. We bought bigger beds and they still piled on the living room floor with blankets and pillows. Even with their lofts, they still pile on the living room floor. So when it came to beds, we did something a little different.
There are benefits to sleeping on the floor, or at the least, hard surfaces. It was interesting I was writing this post when this article came across my newsfeed
Benefits of Sleeping on the Floor
We of course asked each child which mattress style they preferred. Some sleep just on blankets on wood, others have various mats. None wanted a standard mattress. We have one on our bed that is pretty firm, but with my muscle aches, I may look into other options for us.
Each child has their own personal space, and can do with it as they please so long as it's clean and safe. Olivia said I could post a photo of her space. She has a loft space on her own above the pantry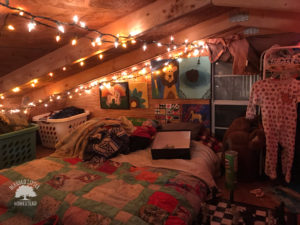 Photography
Random Photos 
for those concerned we don't have electricity, although it would be fine if we didn't. The Amish live quite well. But we added a ceiling fan.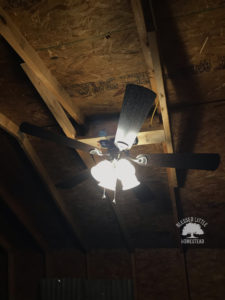 My Axolotls are male/female so we are setting up a second tank, I'm doing a slate tile bottom
That moment when your little brother is bigger than you.
Abagail is 16. Issac is 15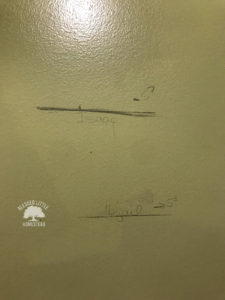 Lucas comes to work with me on Tuesday, I found him last week asleep. The next day I saw this meme and said "hey lucas, I found a photo of you" he says "that's a cat" so I showed him the photo I took of him and he cracked up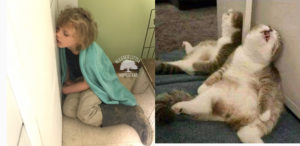 The same thing happened the next day. So now my children think it's funny for me to find photos of animals that look like them ?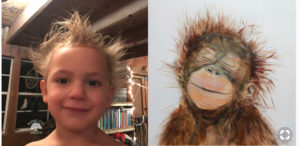 Loading Likes...