This app was recommended to me and I had to share. It's awesome. We've been using it for a few months I guess.
I was looking for an app that my husband and I could use together. He has android and I have iPhone. You use an email link to join a list. So you can share one list but not all. I have two shopping lists, one for home and one for the salon. You can also use this app for to do lists. It has a barcode scanner so you can scan your bottle of dish soap and it plugs it into your list. There are some products the app doesn't recognize but you can add them in for future use. It's kind of fun to scan your pantry items and add to your shopping list.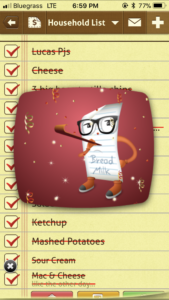 It's available in the google play store and iTunes
https://www.shoppinglistapp.com
Loading Likes...