I know it seems like I've been focused on the negative, but it's not been as consuming as it seems. So here's the other side of our life. I've still not done a journal, I'm not sure I want to continue that format. I will write about that llater lol
The grooming salon has been super busy. Each day I drop Jacob off at his job and I take Gabriel and two helpers. I love that I can spend time with them. They enjoy helping and it gives them the opportunity to earn and manage their own money. Something I learned after I was out on my own.
This week we did some school supply shopping. I am grateful for the deals and even tho I have 10 children (Gabriel doesn't get any ) to get supplies for, we can buy whatever we want. No lists! I stock up on the super deals, Crayons! We get goth crayons for the older children (.50) and the rose art for the littles (.25). It's the best deal all year. Same with colored pencils, folders and notebooks. They are all sold at super discounted price. We spent $166. Sunday morning was school supply Christmas lol. Dividing up the supplies and storing the rest. I usually hit the bins one more time before the sales end, stocking up on items that we didn't get enough of. Some items are at regular price, like the pencils we buy ~Dixon Ticonderoga~ so we just grab two boxes (24×2). 48 pencils should last us 6 months.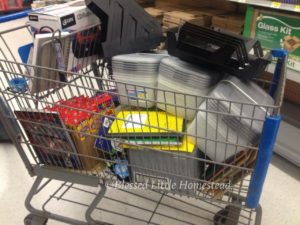 Of course everyone spent the afternoon drawing. Because that's everyone's favorite inside activity. Abigail helped Ezra Zachary and Lucas draw dragons
The garden is doing great. The sunflower is half bloomed. I liked the web on it. We are planning the fall crops. We are putting 100 cabbage plants and 100 broccoli plants and 100 onions. Not sure what else we plan.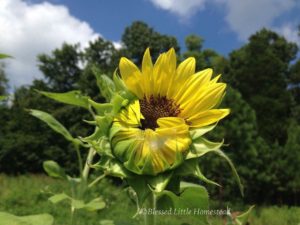 Of course we have been enjoying the creek. It's a few minutes down the road. This little butterfly hung on Lucas all afternoon.
The children enjoy being outdoors. They have so much fun. Not everyone wants to be in photos or videos so you generally see more of some and not others, and Quinten usually doesn't  but he asked me to take this video of him.
I know in my post yesterday I talked about how the past 14 months have impacted the children. I'm not saying they are always feeling down, but they have moments, I'm sure you can relate. And yes we have put some projects on hold, and we have downsized our animals, we still have other projects in the works. The cabin we have now, or garden shed, or shack or whatever you want to call it, it's perfectly suitable for the time being. We are happy with our life choices. You should be happy as well.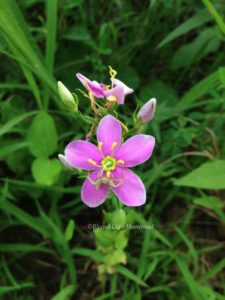 Loading Likes...