I don't know how long its been a tradition but we always buy the gingerbread kits on clearance and have a gingerbread party on Isaac and Olivia's birthday. Last year they were slim pickings and the gingerbread was stale. This time I decided to try graham crackers. Everyone was much happier with these, although in the beginning they did grumble doubting the potential of graham crackers.
I spent about $60 total. I bought a container of meringue because I wasn't sure what I was doing. I could just use egg whites next time. We bought 6 boxes of graham crackers which was too much even for us but they wont go to waste and I didn't want to be short. I bought sugar cones for the trees and mostly Christmas clearance candy and decorating stuff. I did buy some everyday candy and had to pick up the shimmery sugar crystals for the snow. I made 10 cardboard platforms covered in foil. Two of the kid's teamed up and did one together and I did my own.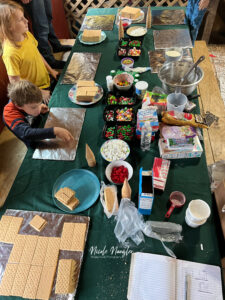 Everyone had free range to do as they wanted.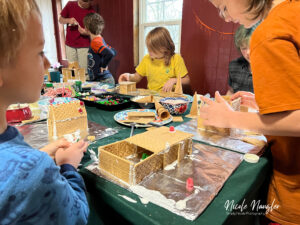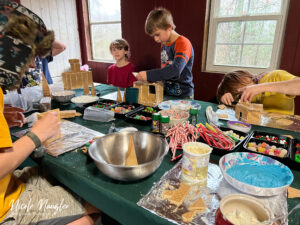 but not everyone wanted a photo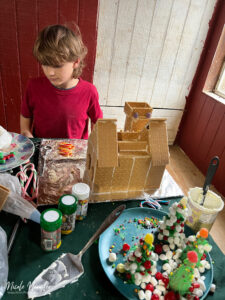 It was messy, but they all got the hang of it fast.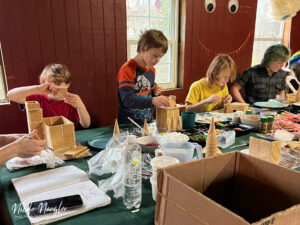 We had a full box plus this left over. These were crushed up more to fit, will be used for something later.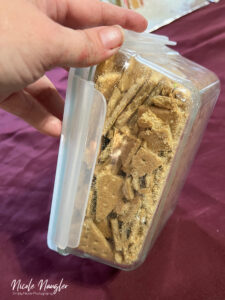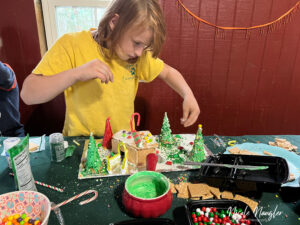 Finished Houses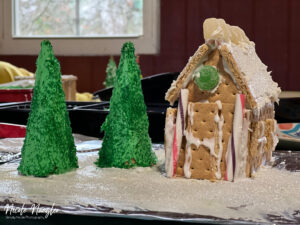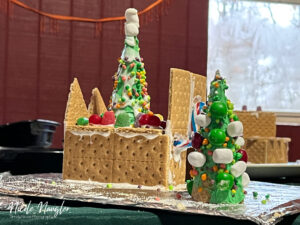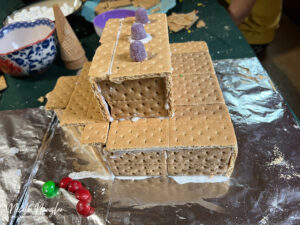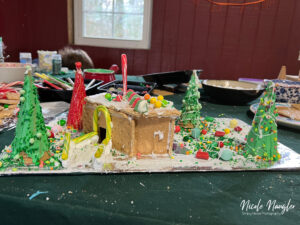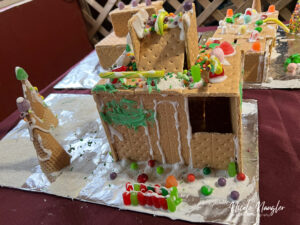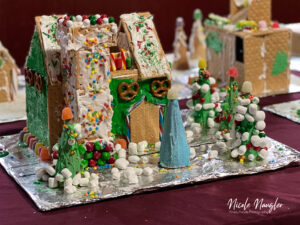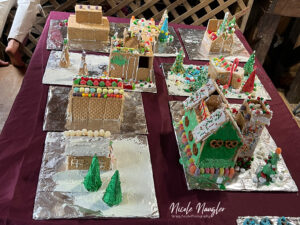 Video Tour
Loading Likes...