I wanted to say thanks to everyone who ordered already. We stopped taking orders a few weeks ago so I could figured out how to fix an issue I encountered.
To keep costs low the decals were mailed with a first class stamp. However, first class letters do not include tracking. So when one customer messaged me saying she didn't get her sticker, I panicked and put a hold on new purchases.
I will admit I thought about this before hand, but hoped we wouldn't have an issue. There were two risks of things getting lost in the mail and/or someone ordering a sticker on purpose to falsely claim they didn't get it.
Due to the holidays it was near a month before the envelope arrived back at our location. Speaking with the customer, her landlord was sending back mail without her knowledge.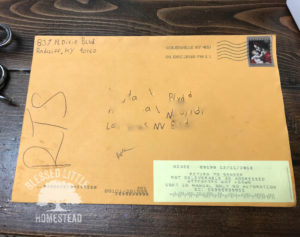 The good news is the decal has been located and no issues came of it, but this changes how we do things.
The decals are $5.25 shipped. The decals sell for $3 each and a $2.25 shipping fee is added. So if you buy 1 or 10 decals you pay $2.25 for shipping, which includes tracking.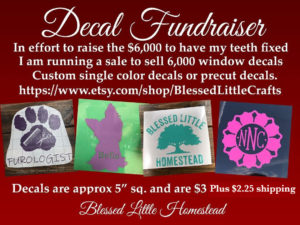 You can order precut decals here or contact us for a custom design. We can even cut your own artwork for you. There may be an extra charge for extra color or detail.
https://www.etsy.com/listing/646747766/car-window-decals
Loading Likes...