I didn't post about it before, but I have some exciting news.
Jacob and Ashley welcomed their second child together, their 4th child to their blended family.
Bailey Renee Naugler was 6 pounds 8 ounces. Born at 7:02 pm on 10/16/2021
She is so precious.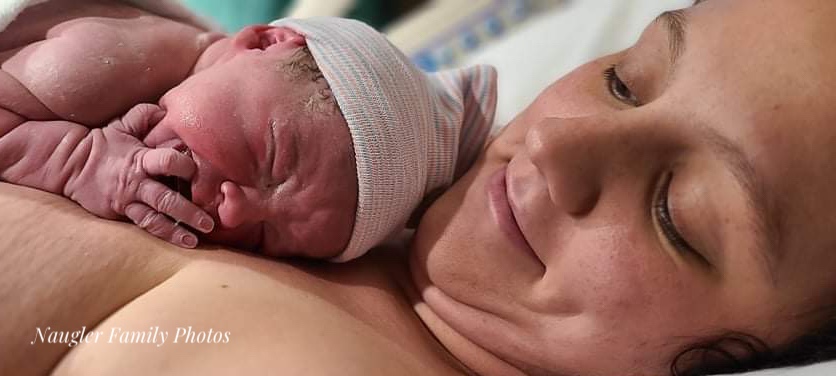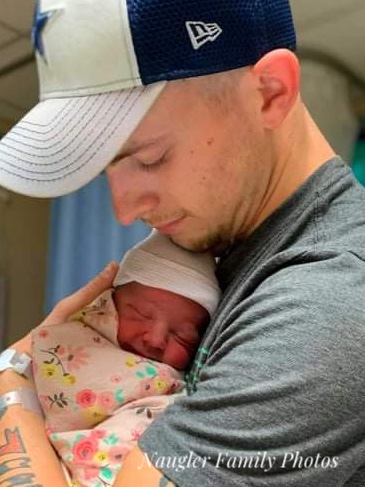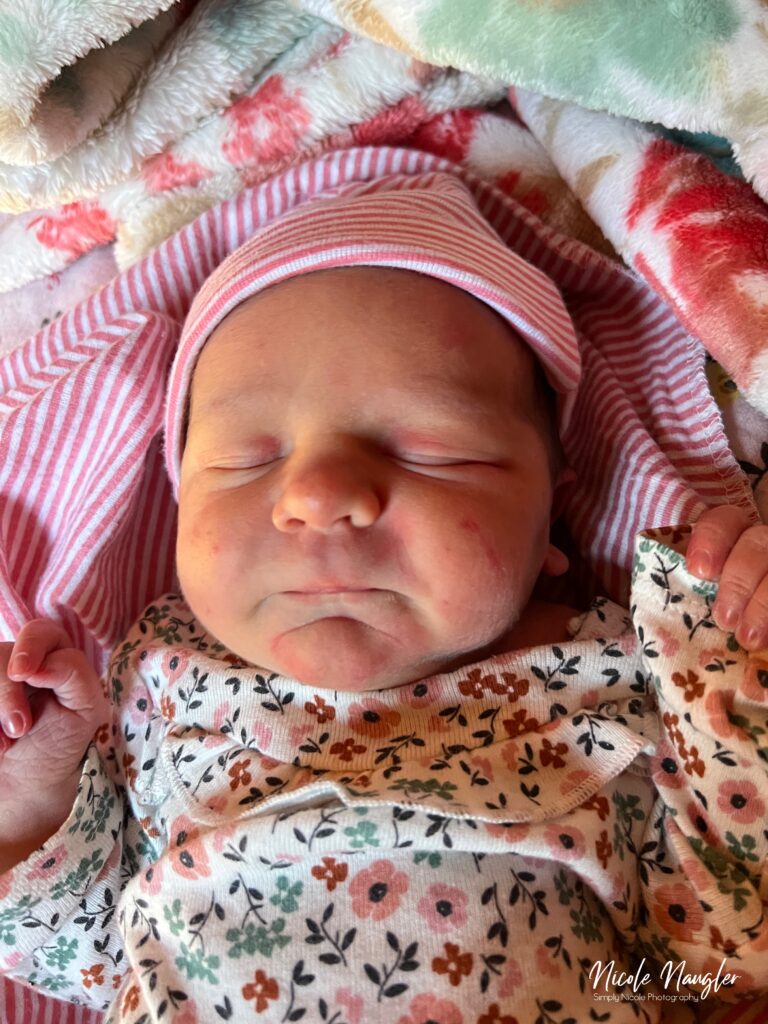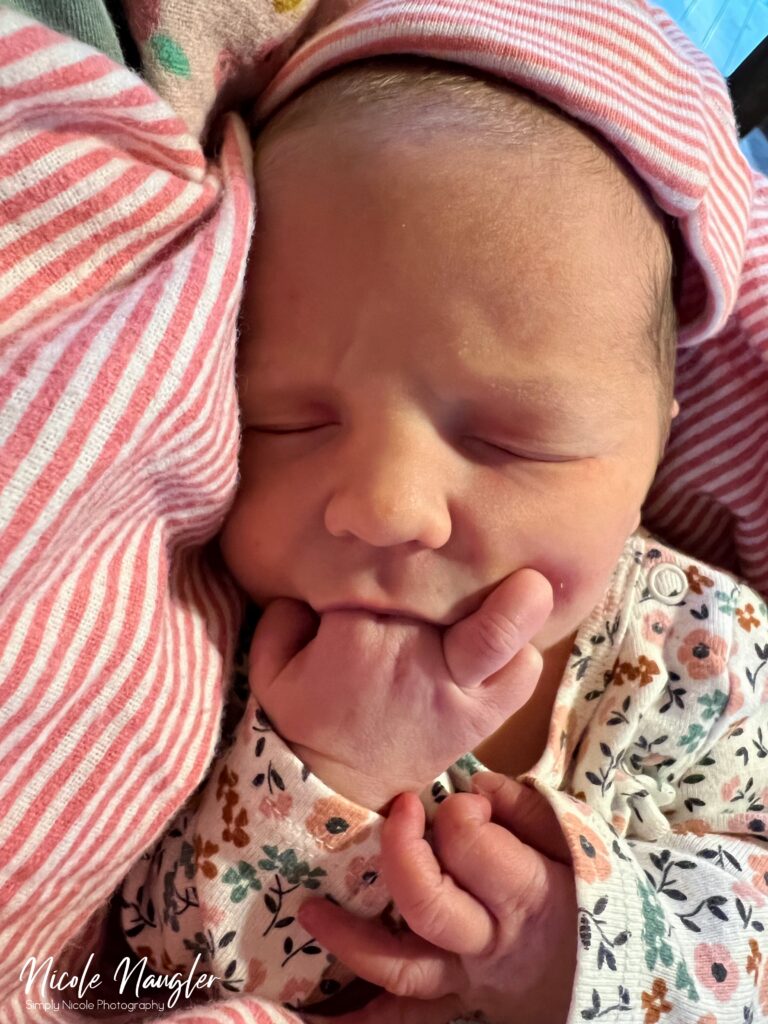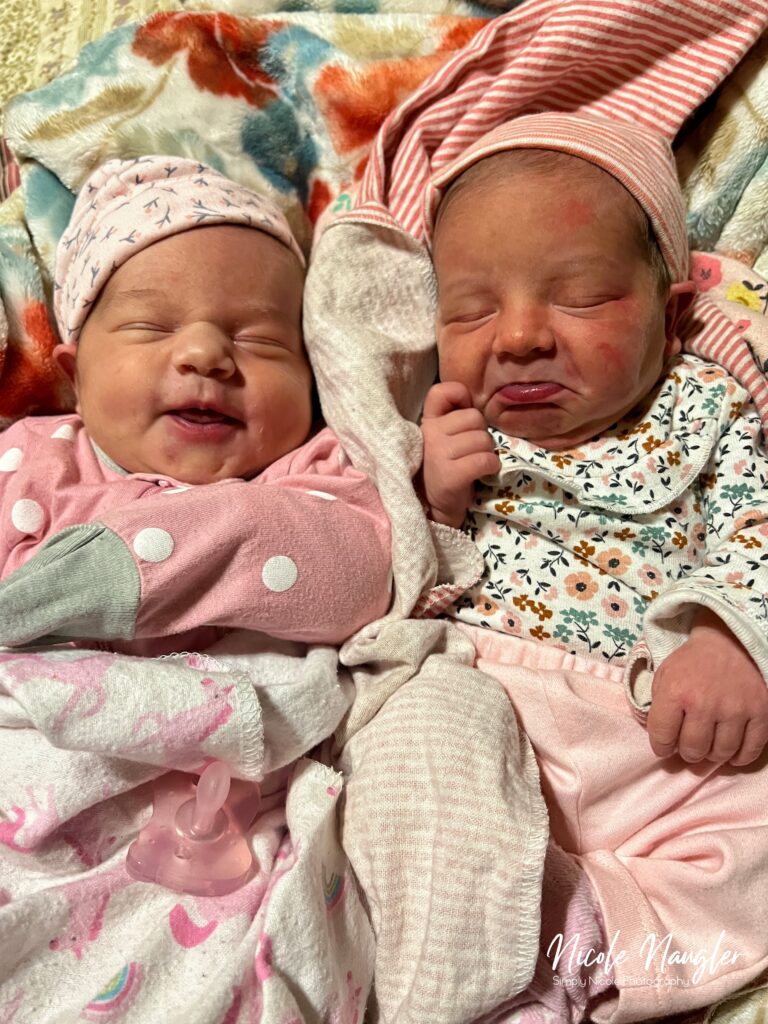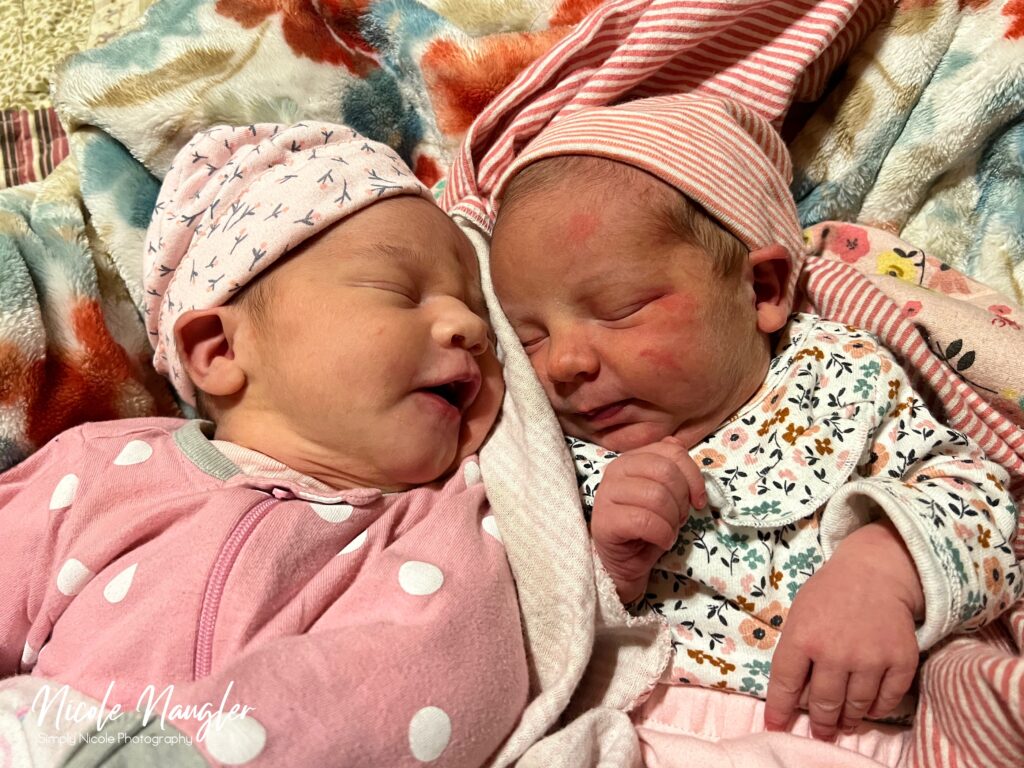 Of course I had to get a photo of the girls together. They are exactly a week apart.
Loading Likes...